---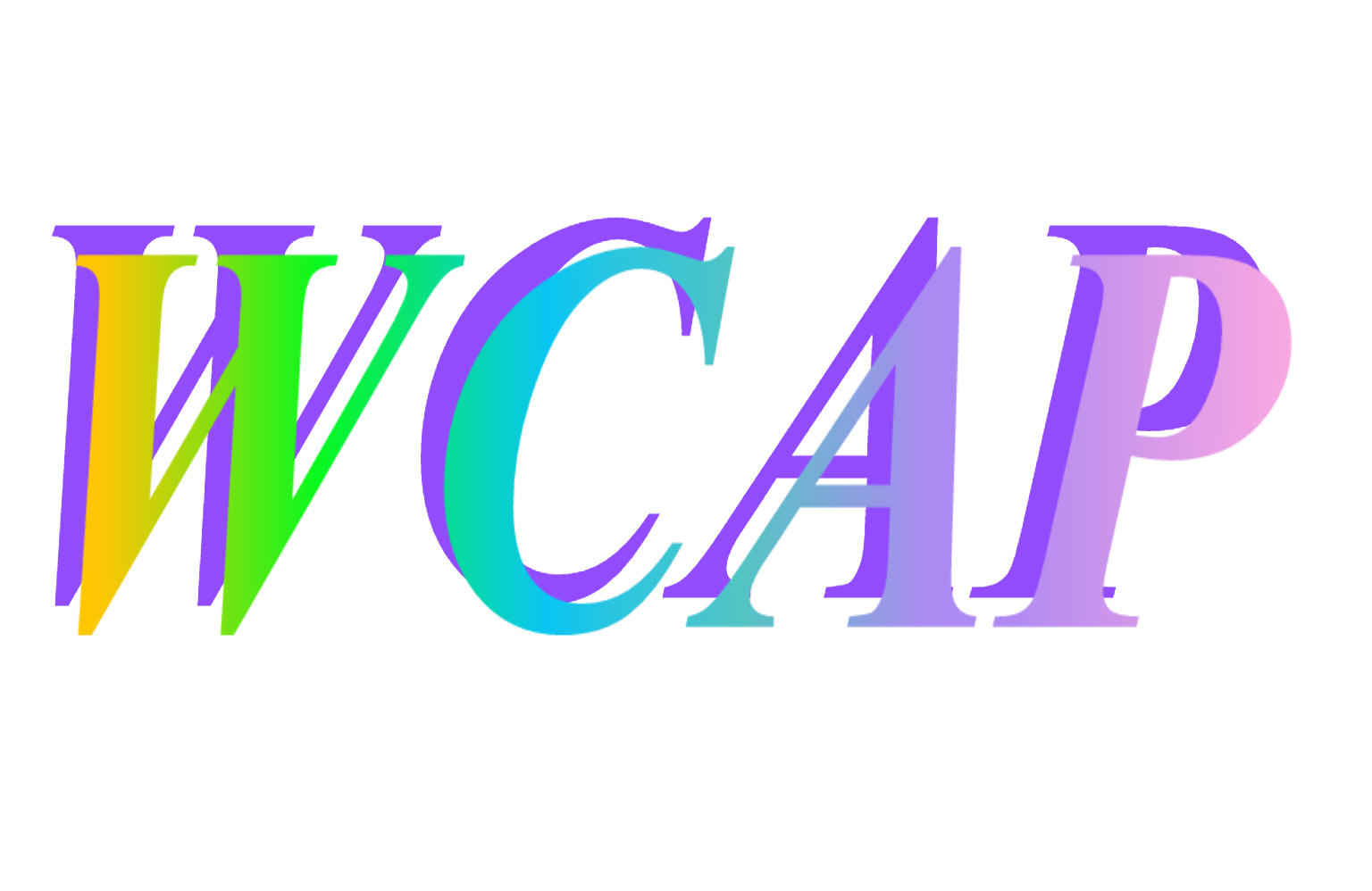 World Community Autism Program
Buy books and files online

---
Books in PDF Format - pay through Paypal and download to your desktop

---
The Power of Exile:
Autism, a Journey to Recovery
by Max and Sandra Desorgher
350 pages!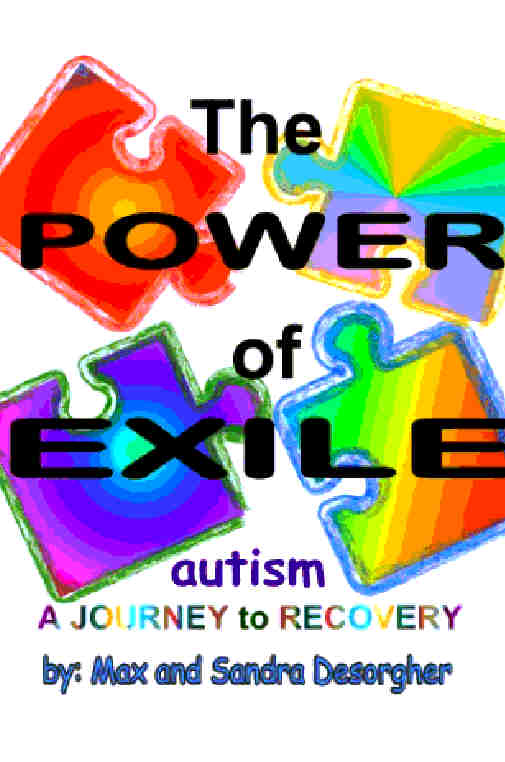 PDF Version: $15.00

'The outcome of ten years of research into autism culminating in a

totally new model

of cause, treatment and recovery. It tells how Sandra Johnson (now Desorgher), a highly trained 'Professional Parent', Nutritionist and Researcher from North Carolina, discovered the key to unlocking this mysterious condition by investigating the effects of plant pigments on the immune system. Her success with bringing hundreds of autistic children to recovery by means of a 'lutein-free diet' developed in accordance with sound nutritional principles has brought her world recognition.'



Click here to read more about 'The Power of Exile' and read some excerpts.
---
Autism, The Way Forward

by Max & Sandra Desorgher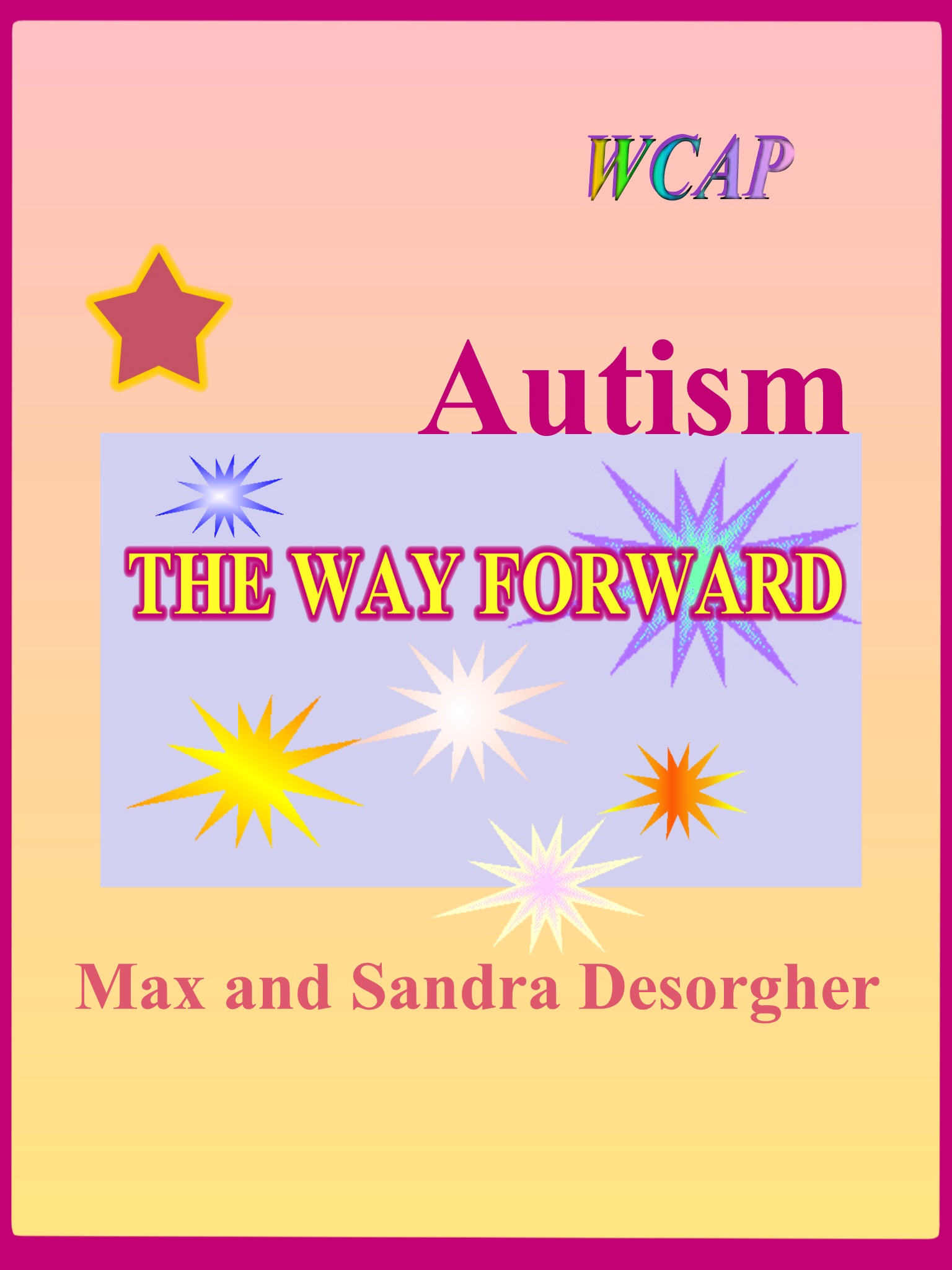 $10.00

'Autism - The Way Forward looks at the crisis facing society, policy makers, educationalists and social planners brought about by an enormous surge in autism diagnosis in the last ten years. It puts forward positive solutions including nutritional, behavioral, environmental and social policy solutions and includes detailed information on Sara's Diet and the Desorgher Method.'


---
Files in MS-Word Format:
An Introduction to Sara's Diet
- A 21 page introduction to the implementation of the lutein-free diet.


The Desorgher Method


The Desorgher Method is a holistic approach to bringing about emotional, spiritual, mental and physical well-being in people suffering under the condition of autism.





As soon as we receive your order we will send you an email with a link to the material you have ordered. As we do this manually, please be patient. Ordered files will usually be emailed within 48 hours.
---